|
We are a collective of doers, engineers, dreamers and creatives who partner with entrepreneurs to take products from zero to one.
Experts at your service
Codequest is all you need for your startup venture - from impeccable code, user friendly design to effective marketing and product consultancy.
We can help you build solid backends using rapid development in Ruby on Rails or Node.js, responsive frontend interfaces in React or Angular or scalable microservices in Go or Elixir as well as backends in Kotlin. We always use the most optimal approach for the job. Read more >
We have a solid portfolio containing a great selection of mobile apps. Our specialty is native development for iOS using Swift and development for Android in Kotlin and Java, at the same time we can also develop solid multi-platform apps for iOS and Android using React Native. Read more >
Design-driven creativity runs in our veins. The best kind, for which we use Design Sprints to create users' flow, wireframes, interactive mockups and brand identity. Read more >
It's what makes us tick. We ❤️ Machine Learning and have hands-on experience creating applications using both Artificial Intelligence 🤖 and Machine Learning methods.
With vast experience in concurrent computing and searching for valuable insights, we're the go-to team when it comes to big data solutions and projects that require processing of a large amount of data.
Once the application is built, it has to be maintained and easily scalable. We employ AWS certified engineers and can help you out with Docker and Kubernetes.
At codequest, we have the privilege to work with outstanding clients on great projects! We have been creating top-notch and user-centered software for the past ten years. Below you can check out some of the products we built delivered for organizations of various sizes - from startups to big corporations. Enjoy!
Let's make a difference. Together
🎉
Are you looking for a partner who will help turn your ideas into an awesome product with clean code and a scalable system? Look no more! We love working with entrepreneurs that aim to make a difference.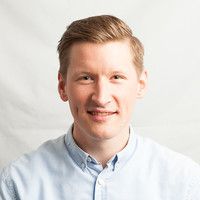 Ready to start your project?
🚀
We would love to hear from you! Let's talk time, budget and technology!