Jush! An On-demand Delivery App from Poland
While traditional e-commerce is the online purchase of products, q-commerce levels up the online buying experience and capitalizes on the speed and convenience of product deliveries. In Poland, that's where Jush! comes into play with its sights set on cornering the on-demand delivery services market.
Here's how 'quick' q-commerce really is: after making an order through an app, your items are then prepared, sent, and delivered in minutes - and if deliveries lag, then it's not really 'quick', but rest assured there are many other on-demand delivery companies who are intent on optimizing the last mile of supply chain management. Self-evident for such a venture to thrive is the phrase: Be quick or business be gone!

We figured it was just a matter of time before such a project would drop in our laps, and it did with Jush! from Lite e-Commerce.
Challenge
Looking to make serious headway in the e-grocery space, Lite e-Commerce wanted to partner up with an experienced software house. The goal? To create an app that would allow customers to order grocery items anytime anywhere. We at codequest stepped up to the plate - quick project delivery of a quick delivery app being our mantra.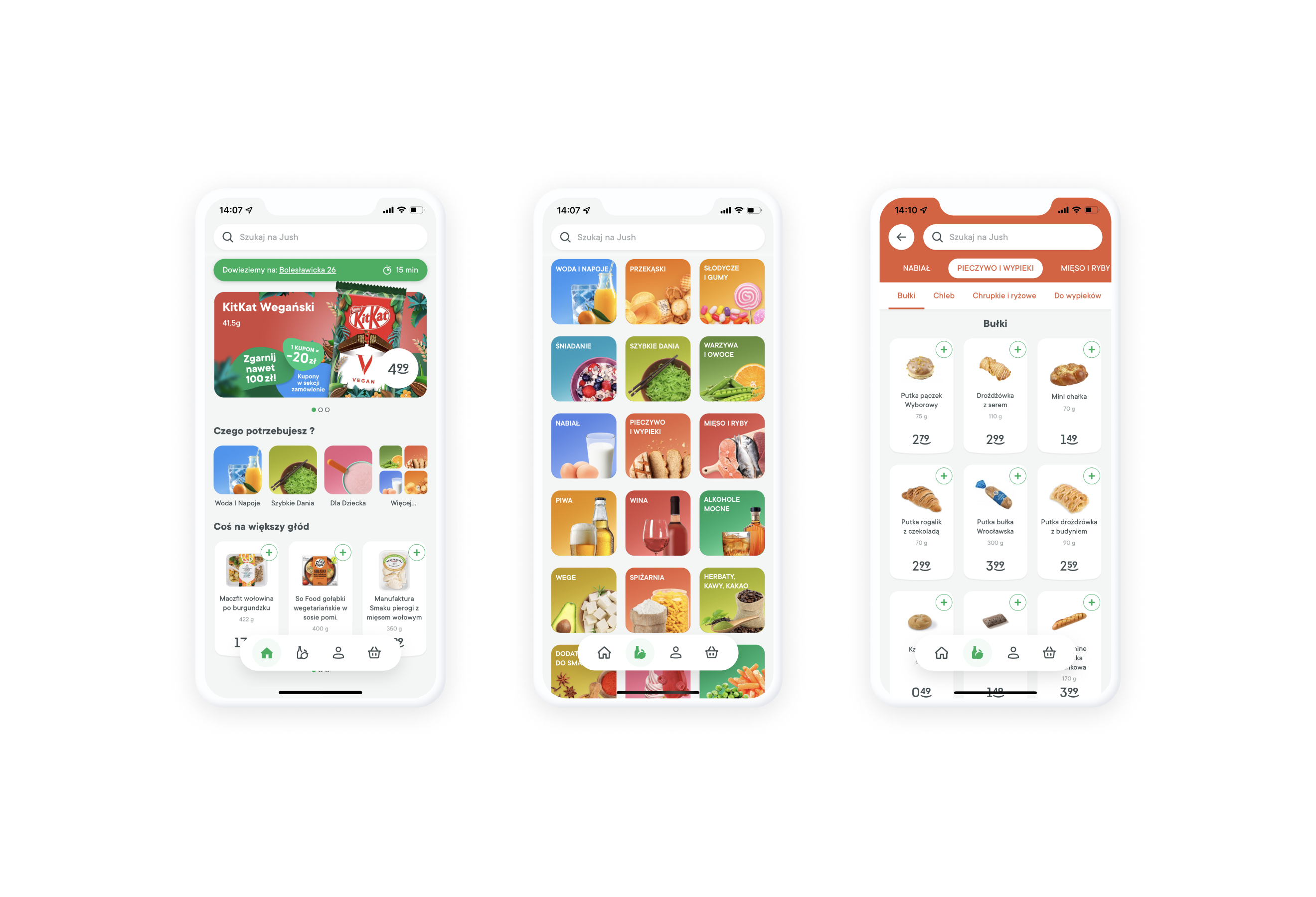 Solution
After completing the Discovery Phase, we started developing a safe and secure app using the most up-to-date technology, always keeping user data protection a top priority. Not only do couriers need to be fast, but our back- and frontend engineers too!
Outcome
Q-commerce is the next big thing in commerce and takes urban delivery logistics to a whole new level. But have you ever heard of Q-development? That's right, we exceeded Lite e-Commerce's expectations and helped deliver Jush!, a beautiful, user-friendly MVP in only 4 months!
Write us today to get your free estimate!